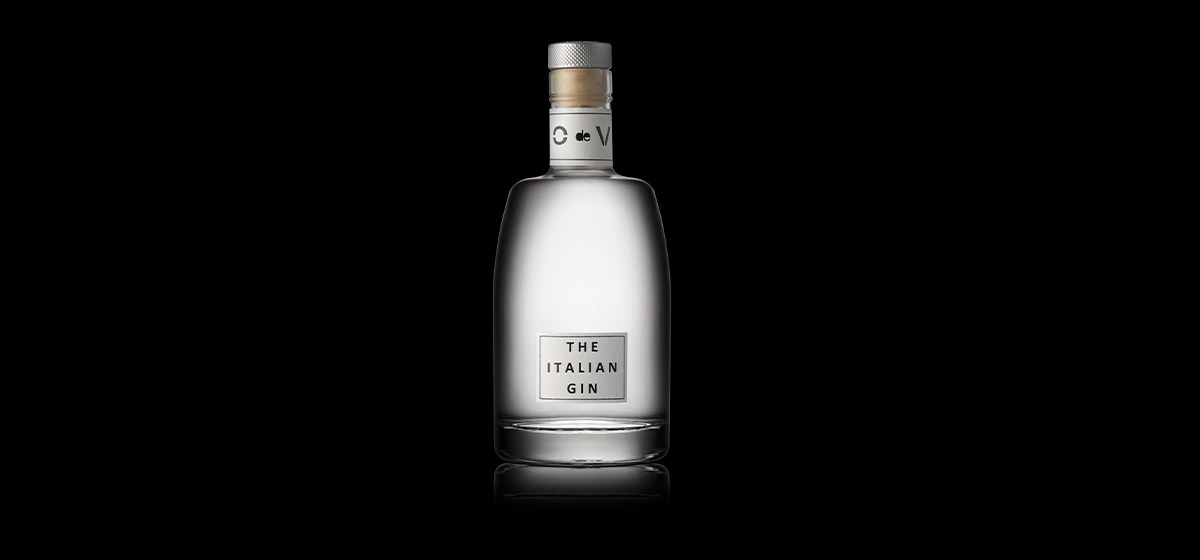 Product Type: Gin of wine origin (using both grapes and wine)
Alcohol content: 40 % Vol.
First year of production: 2017
Distillation system: Direct steam discontinuous alembic and subsequently bain marie still
Production technique: Blending
Color: crystalline and brilliant
Perfume and Taste:Harmonious and delicate, but with an absolutely unique and recognizable personality. Notes of green apple candy pursue citrus notes of bergamot and floral notes of jasmine and acacia flowers. Cardamom and chamomile appear after swallowing to characterize a pleasantly enveloping aftertaste. Alcohol delicately perceptible. Notable persistence.
OdeV Italian Gin "White" is a dry Gin of wine origin (obtained from the distillation of partially fermented wine). As already done for vodka, even with gin we pursue the idea of ​​"Mediterranean Spirit". The Mediterranean means sun. To us the sun means roundness, softness, complexity, explosive scents. This is the idea that we have pursued trying to find out the recipe of the botanicals that characterize "Black" and "White". White is an extremely fragrant, complex and elegant gin, sensually soft (more than Black) thanks to the use of fig and a greater presence of vanilla berries. In short, a "super gin" capable of making a moskow mule a decidedly more elegant, fragrant and complex experience.